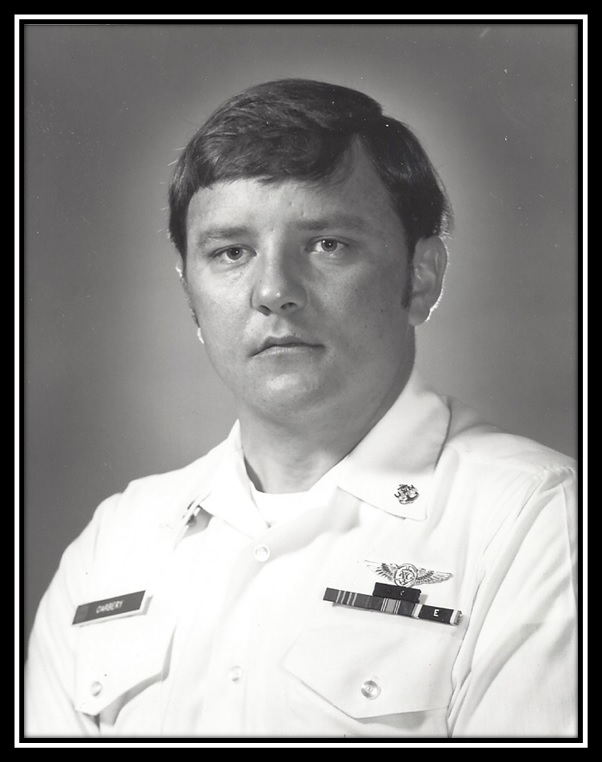 Neil A. Carbery
Born: July 4, 1948

Lived in Portsmouth for 20 years
Neil A. Carbery
Radioman Senior Chief
Commendations: See details
Served During:
Lebanon/Grenada, Vietnam War,
Served In: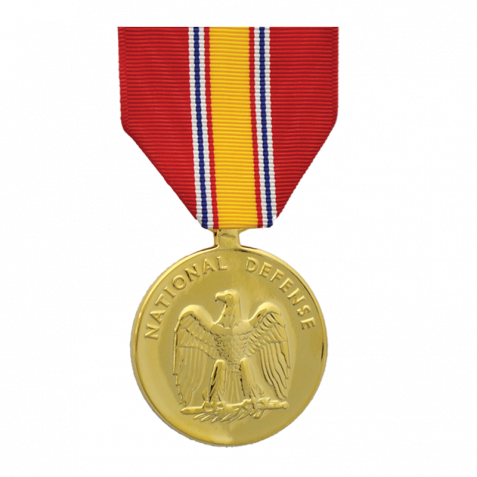 National Defense Service Medal

Navy "E" Ribbon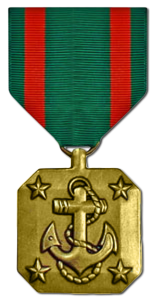 Navy Achievement Medal

Navy Air Crewman Wings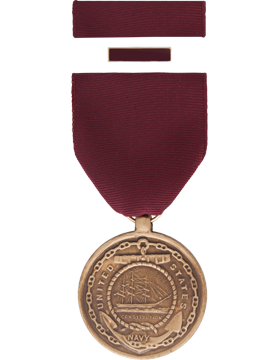 Navy Good Conduct Medal

Navy Meritorious Unit Commendation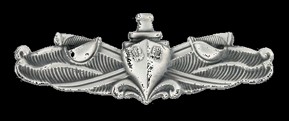 Navy Surface Warfare Pin

Sea Service Deployment Ribbon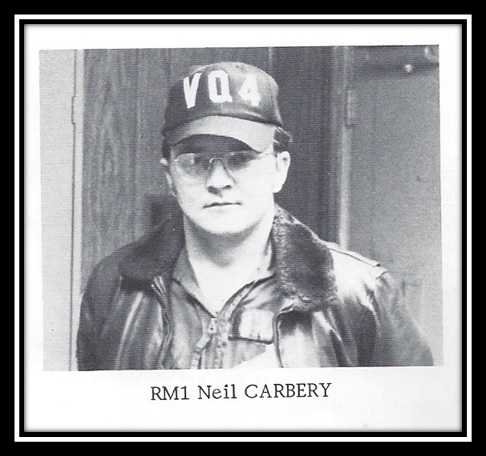 USS Belmont (AGTR-4)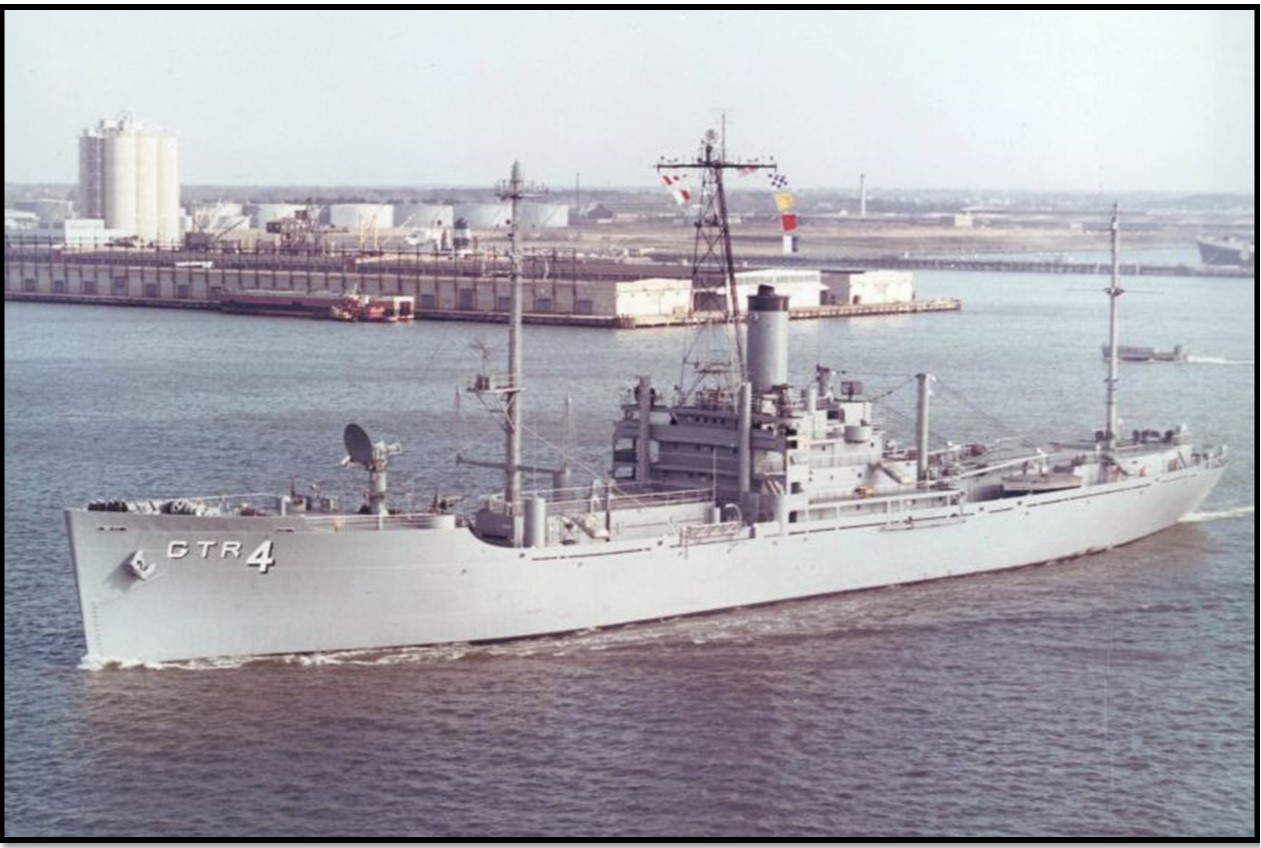 C-130 Hercules 151888 in flight in the 1960s.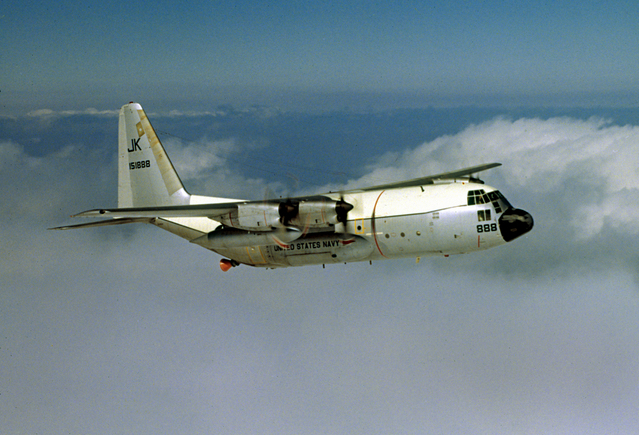 USS Valdez (FF-1096)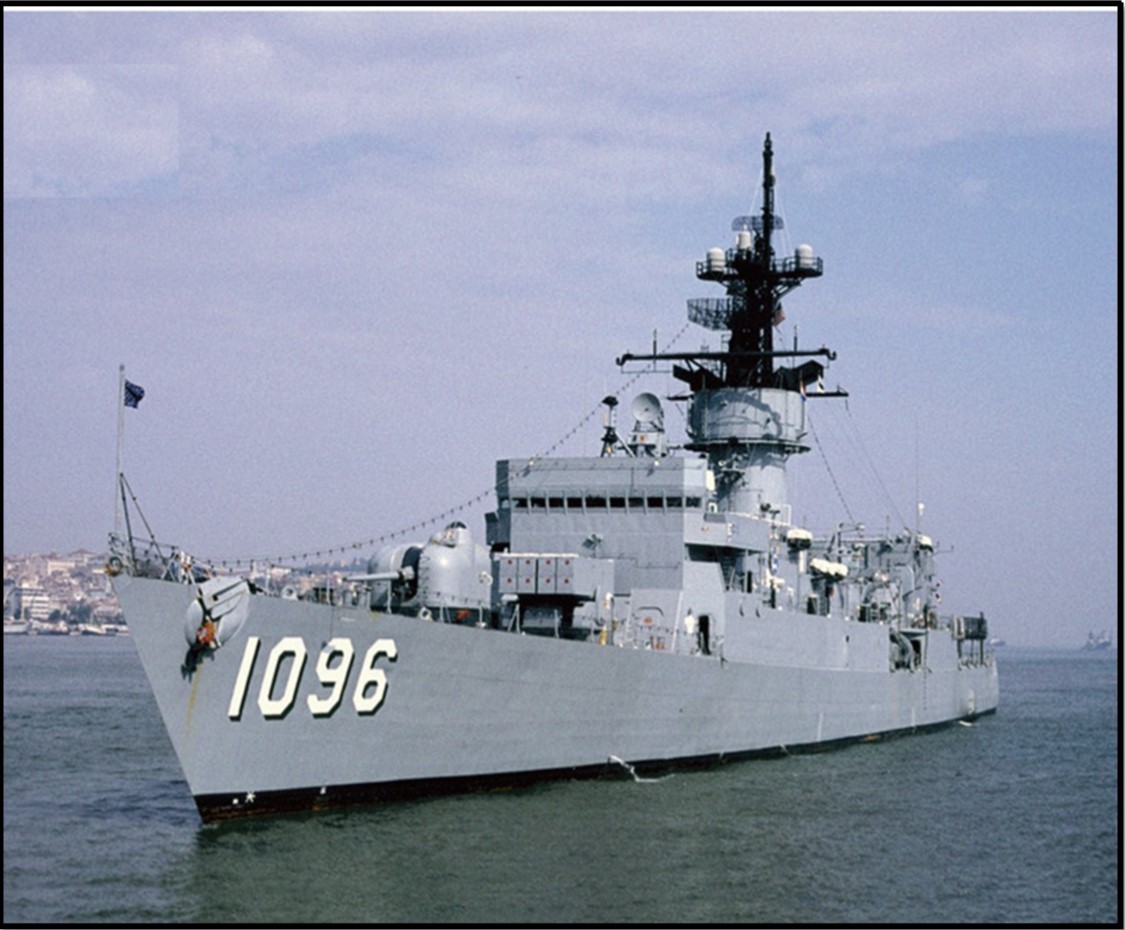 Good Conduct Award (5th Award); US Navy Achievement Medal (3 Awards); Meritorious Unit Commendation; US Navy "E" Ribbon; National Defense Service Medal; Sea Duty Service Ribbon; Navy Surface Warfare Pin; Navy Air Crewman Wings.
Certificates:
Shellback
Realm of the Arctic Circle
Realm of the South Wind
Order of the Locka (Panama Canal)
1965: Stationed at Naval Shipyard Bremerton, Wa. Pacific Reserve Fleet on board USS Euryale (AS-22): Maintaining dehumidification systems on board resident "Mothball" fleet.
1966: Attended Radioman Class "A" school at Naval Training Center San Diego.
1967: USS Belmont (AGTR-4). Radioman deployed to South America conducting research in reception of electromagnetic propagations.
VP-30's P3 Flight Communicator School N.A.S. Patuxent River, Md.
Received instruction in P3 flight communication procedures.
VP-10 Brunswick, Me. Flight Communicator.
1968: Naval Air Station Roosevelt Roads, Puerto Rico:
Base operations Communication Center Radioman
VR-1 TACAMO Component N.A.S. Patuxent River, Md.
Aircrewman in training.
1968-1970 VQ-4: Schedules Office Team Member, Aircrewman, Crypto Repairman, Teletype Repairman
1970-1973 Naval Reserve Center Oswego, N.Y.: Station Keeper Instructor and
Training Supervisor for 2 Naval Reserve Units.
1973-1977 VQ-4: Airborne Communications Supervisor, NATOPS Instructor, RTD Instructor, Crypto Repairman, Teletype Repairman
1977-1980 NETC Newport, RI: Officer Communication School: Instructor, Master
Training Specialist. Conducted classroom instruction for naval officers relative to surface/subsurface as well as airborne communications.
1980-1982 USS Valdez (FF-1096): Chief Radioman responsible for the conduct of communications during deployments including ones involving Standing Naval Forces Atlantic (STANAVFORLANT), Persian Gulf and Black Sea Operations. Performed duties of CMS Custodian, Crypto Repairman,
SAS team leader, Underway Tactical Communicator, Import Watch Section
Supervisor.
1982-1986 Commander Naval Surface Group 4: Responsible for ensuring the afloat commands assigned to CNSG-4 were prepared to meet any communications requirements imposed by the Commodore.
Conducted regular training exercises as well as required COMSEC inspections.
1986-2010 Naval Undersea Warfare Center Newport:
Maintained the TRICCSMA (Trident Command and Control Maintenance Activity) CMS account.
Managed the Preventive Maintenance System ensuring all documentation was correct and reflected the most current modifications to existing fleet systems.
Installed and tested and performed required corrective maintenance on new modifications to the TRIDENT radio room prior to fleet delivery, up to and including the last hull before the conversion to the CSRR. Assisted in the testing of the CSRR (Common Submarine Radio Rooms) in conjunction with NUWC Code 34.
Inspected SEAWOLF Class radio rooms at Newport News Ashville, S.C. as well as E.B. Quonset Pt., R.I. prior to their delivery to the NUWC Newport labs. Maintained a close liaison with E.B. as well as SupShip personnel during all activities. Installed and tested all SEAWOLF radiorooms in the labs prior to delivery to the fleet at E.B. Groton, Ct. Installed and tested the radiorooms, as well as newly approved modifications onboard the hulls at Groton, Ct. and Subase New London, Ct. to ensure fleet acceptance.
2015 Inducted to the TACAMO Hall of Fame.