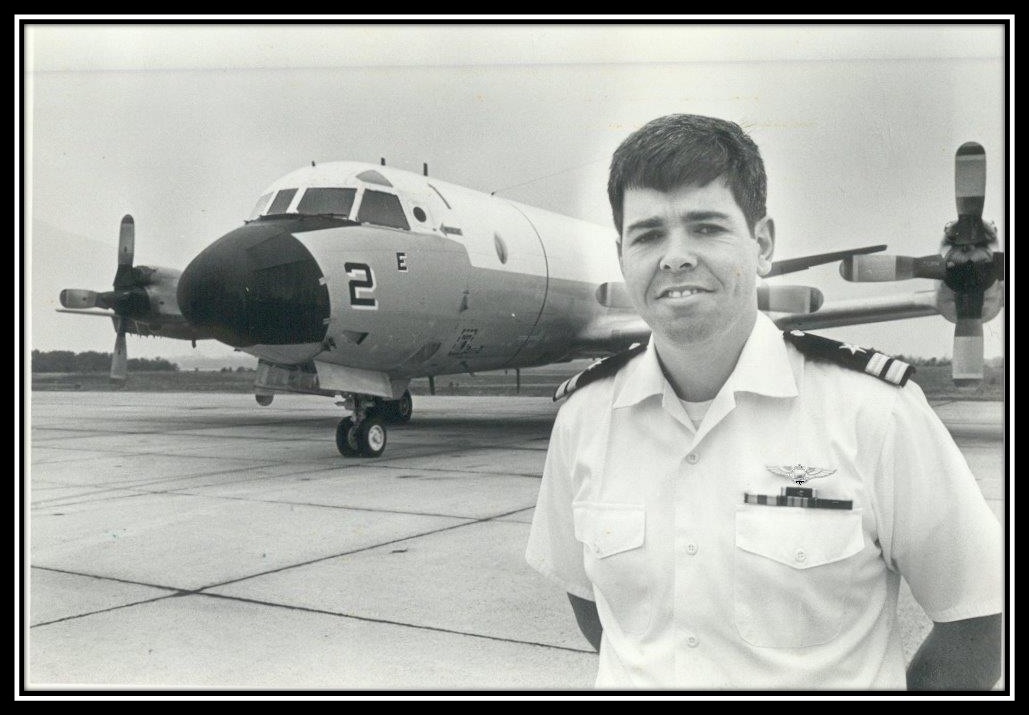 James Arthur Seveney
Born: July 15, 1954

James Arthur Seveney
Commander
Commendations: See details
Served During:
Lebanon/Grenada, Operation Desert Shield, Operation Desert Storm, Operation Just Cause,
Served In: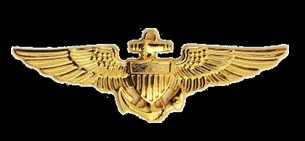 Aerospace Engineering Officer Wings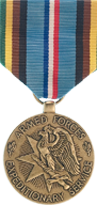 Armed Forces Expeditionary Medal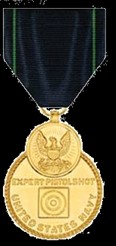 Expert Pistol Navy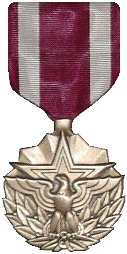 Meritorious Service Medal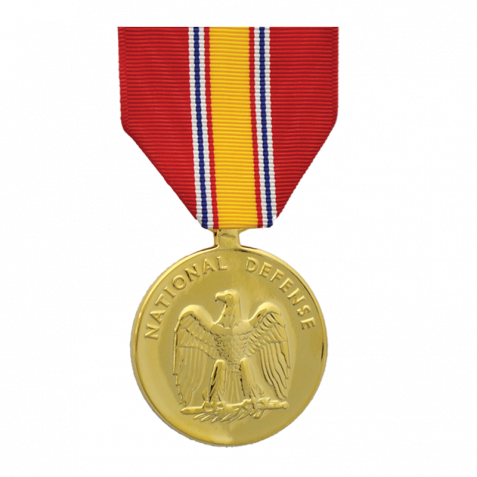 National Defense Service Medal

Navy "E" Ribbon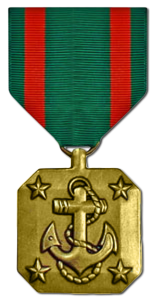 Navy Achievement Medal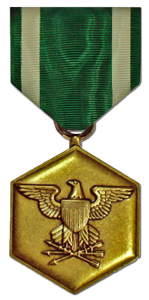 Navy Commendation Medal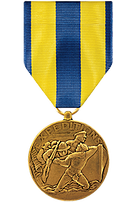 Navy Expeditionary Medal

Navy Unit Commendation

Sea Service Deployment Ribbon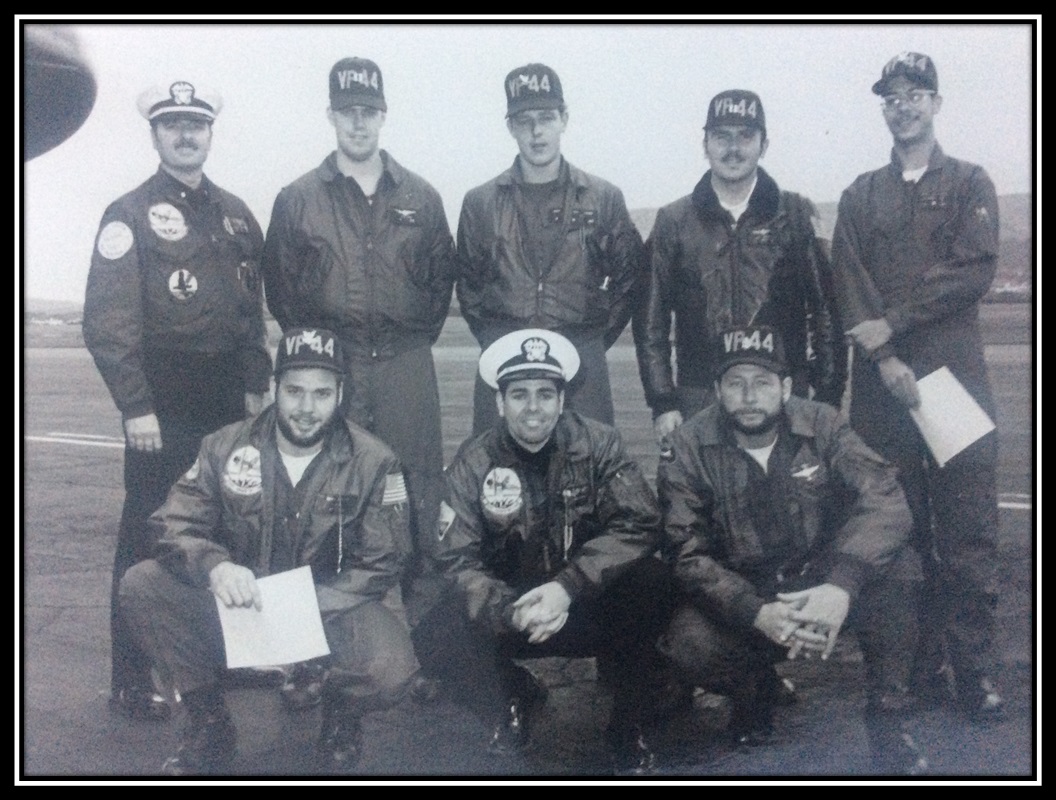 USS Ranger Aircraft Carrier (CV-61)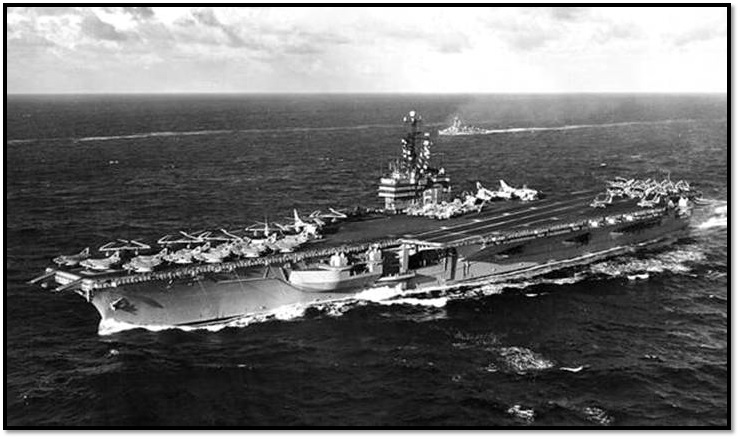 Lockheed P-3C Orion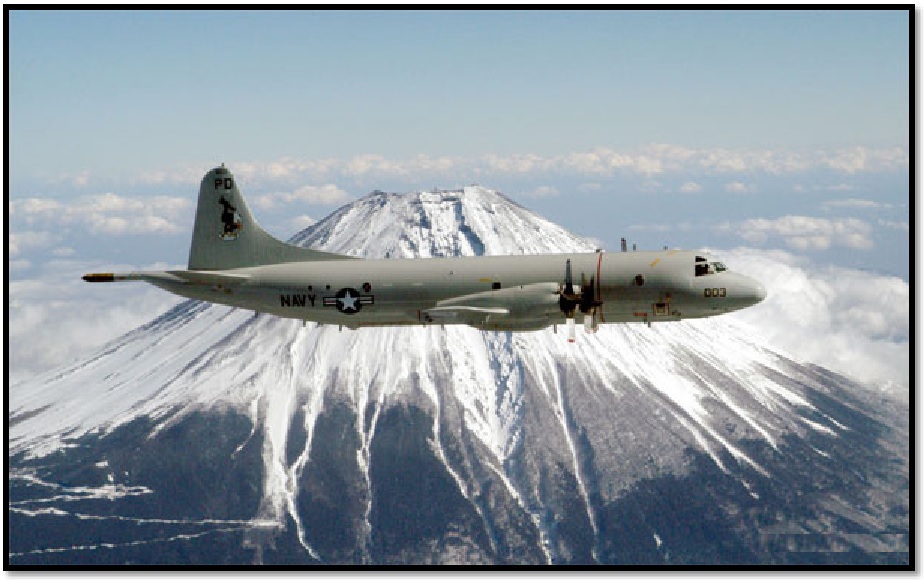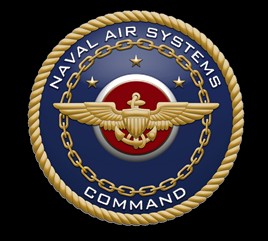 Meritorious Service Medal; Defense Meritorious Service Medal; Navy Commendation Medal; Navy Achievement Medal; Navy Unit Commendation; Navy "E" Ribbon (2); Navy Expeditionary Medal; Armed Forces Expeditionary Medal; National Defense Service Medal; Sea Service Deployment Ribbon (4); Expert Pistol Shot Medal; Areospace Engineering Officer Wings.
Retired after 21 years (Aug 1976-Jan 1998) in rank of Commander (O-5). Naval Aviator, Aerospace Engineer, and Acquisition Program Manager.
Served in Patrol Squadrons 30 and 44, Naval Air Development Center, USS Ranger Aircraft Carrier (CV-61) from 1986-88. Deployed to North Arabian Sea, Indian Ocean, South China Sea, and Northern Pacific. Also assigned to the Naval Air System Command, and Defense Logistics Agency, Washington, DC. Flight time on the Lockheed P-3C Orion (maritime patrol aircraft).
RANGER HISTORY: 1980s
Ranger cruising off the coast of California in 1983
On March 20, 1981, under the leadership of CAPT Dan A. Pederson, Ranger rescued 138 Vietnamese boat people from the South China Sea and brought them to the United Nations High Commission for Refugees (UNHCR) in Manila, Philippines. In the same year, following the refugee rescue in 1981, CAPT Dan A. Pederson was given a nonpunitive letter of censure by Vice Adm. Robert F. Schoultz, commander of the Naval Air Force, United States Pacific Fleet, (COMNAVAIRPAC), after a three-week investigation into the 14 April 1981 death of Airman Paul Trerice, 20 years old, of Algonac, Michigan. Airman Trerice had died after being on a bread-and-water diet for three days, then taking part in punitive exercises in the correctional custody unit. The ship was just completing a successful WestPAC/Indian Ocean deployment and was at Subic Bay at the time. The Navy reported the airman faced disciplinary action for leaving his post and for leaving the ship twice without permission in Hong Kong.
Ranger entered the history books on 21 March 1983 when an all-woman flight crew flying a C-1A Trader from VRC-40 "Truckin' Traders" landed aboard the carrier. The aircraft was commanded by LT Elizabeth M. Toedt and the crew included LTJG Cheryl A. Martin, Aviation Machinist's Mate 3rd Class Gina Greterman, and Aviation Machinist's Mate Airman Robin Banks.
On 1 November 1983, a fire broke out in an engine room due to a fuel spill during fuel transfer operations while Ranger was deployed in the North Arabian Sea east of Oman. Six crewmen were killed as a result of the fire, which knocked out one of the ship's four engines and disabled one of her four shafts. Ranger returned to the Philippines after 121 consecutive days at sea. One enlisted man was imprisoned for two months of a three-month sentence for dereliction of duty relating to the fire, but the Navy released him early and reprimanded four officers after an investigation in 1984. The report blamed the fire, which resulted in $1.7 million ($3.92 million today) in damages in addition to the deaths, on engineering officers and their superiors.
In early 1985, some interior filming of the film Top Gun took place on board Ranger. In fact, one of the patches on the flight suit worn by lead actor Tom Cruise shows that his squadron was based on the Ranger. In 1986, filming of Star Trek IV: The Voyage Home took place on board Ranger, in port, with lights and canopies set up to mimic the Enterprise. Filming took about a week.
A Tu-16 Badger C of the AV-MF overflies Ranger during her 1989 WESTPAC cruise
On 14 July 1987, Ranger started her "Pearl" Anniversary Cruise. During this cruise, Ranger relieved Midway and her carrier group in the Indian Ocean. During this period, Ranger took part in Operation Earnest Will under which the Kuwait tankers were reflagged under US colors.
On 24 July 1987, Tactical Electronics Warfare Squadron 131 (VAQ-131) began the first Pacific Fleet deployment of the EA-6B Prowler equipped with AGM-88 HARM missiles, deployed in Ranger.
On 19 October 1987, Ranger took part in Operation Nimble Archer, an attack on two Iranian oil platforms in the Persian Gulf by US Navy forces. The attack was a response to Iran's missile attack three days earlier on the MV Sea Isle City, a reflagged Kuwaiti oil tanker at anchor off Kuwait. The action occurred during Operation Earnest Will, the effort to protect Kuwaiti shipping amid the Iran-Iraq War. Air cover was provided by William H. Standley, two F-14 Tomcat fighters, ¬and an E-2 Hawkeye from Ranger.
On 3 August 1989, Ranger rescued 39 Vietnamese refugees, adrift for 10 days on a barge in heavy seas and monsoon rains in the South China Sea, about 80 miles (130 km) from NAS Cubi Point. SH-3s Sea Kings from HS-14 assisted. An A-6 Intruder from VA-145 spotted the barge, which had apparently broken loose from its mooring near a small island off the coast of Vietnam with 10 men on board. Twenty-nine other refugees from a sinking refugee boat climbed aboard the barge when it drifted out to sea. After examination by medical personnel, all were flown to NAS Cubi Point for further processing.
On 19 December 1992, Ranger was relieved on station by Kitty Hawk and began her last journey homeward to San Diego.