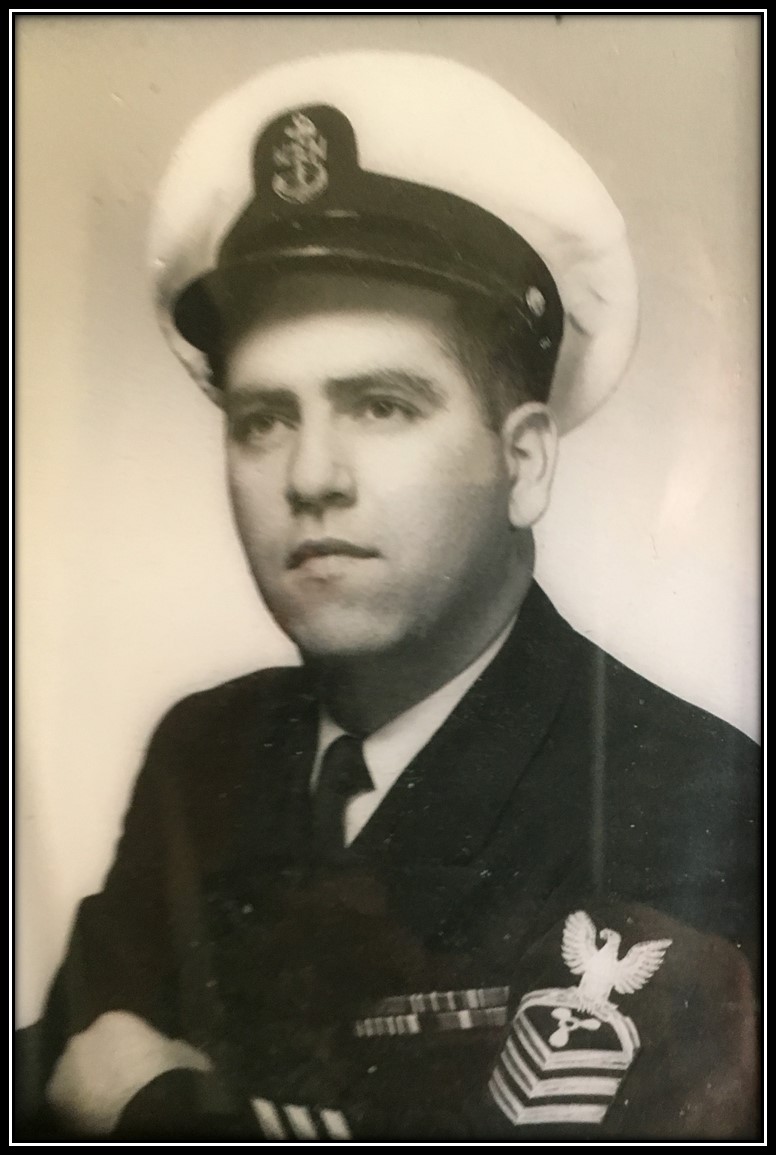 George P. Bowab
Born: May 13, 1928
Died: February 21, 2020
Lived in Portsmouth for 20 years
George P. Bowab
Chief Petty Officer
Commendations: See details
Served During:
Korean War, Taiwan Conflict, Vietnam War, WWII,
Served In: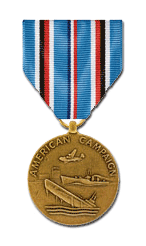 American Campaign Medal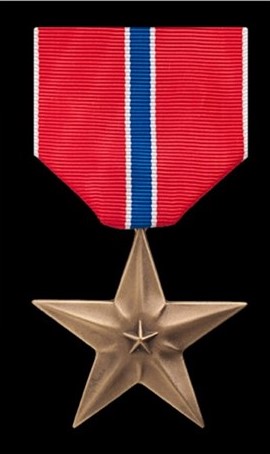 Bronze Star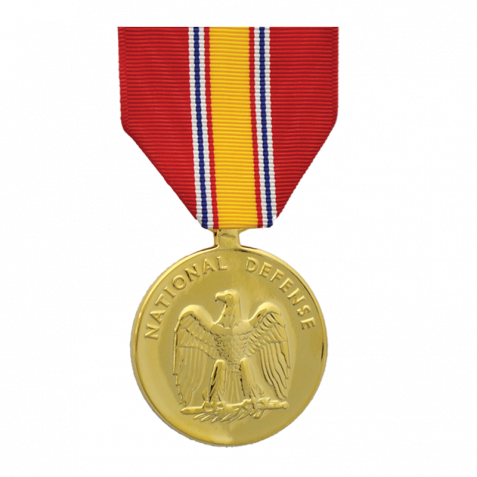 National Defense Service Medal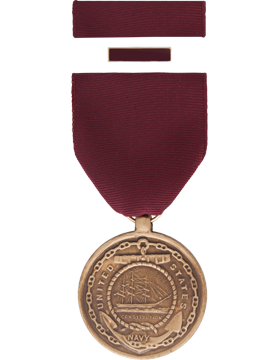 Navy Good Conduct Medal

Navy Occupation Medal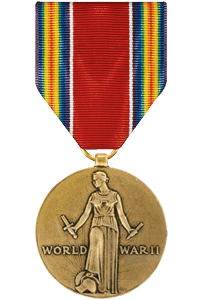 World War II Victory Medal
USS Franklin D. Roosevelt (CVB 42)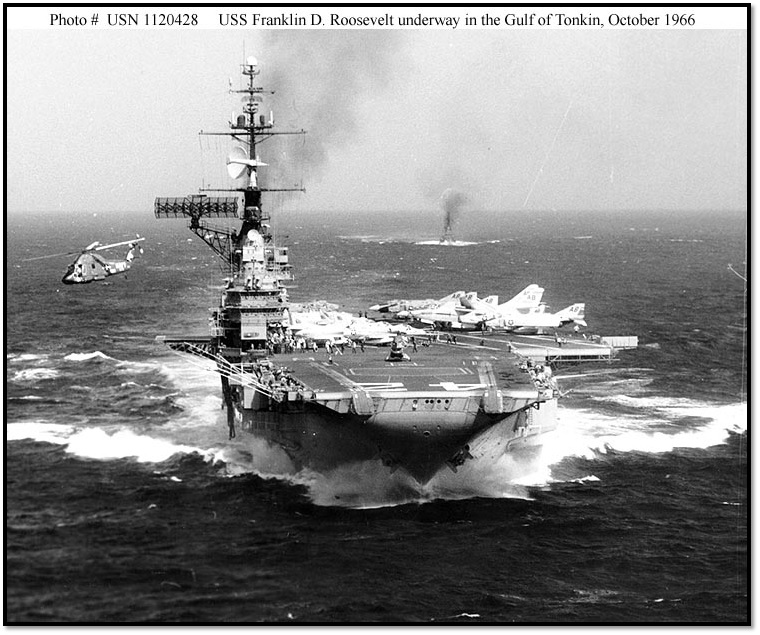 USS H. J. Thomas (DDR 833)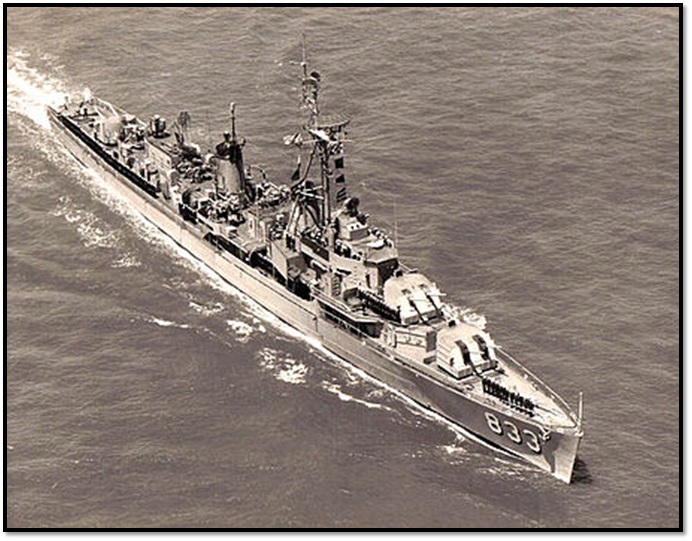 USS Goodrich (DDR 831)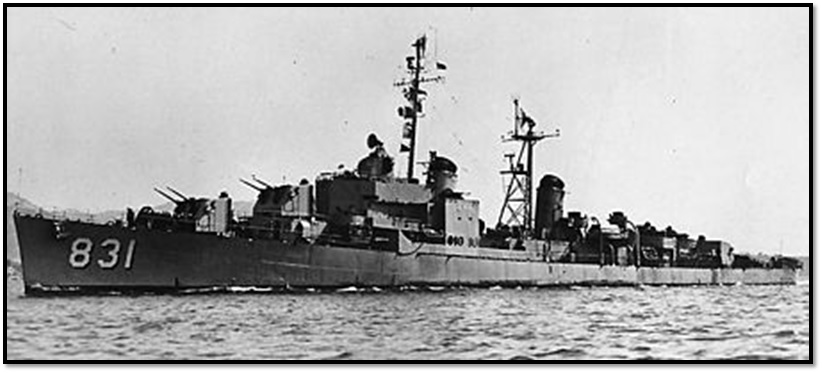 USS Decatur (DD 936)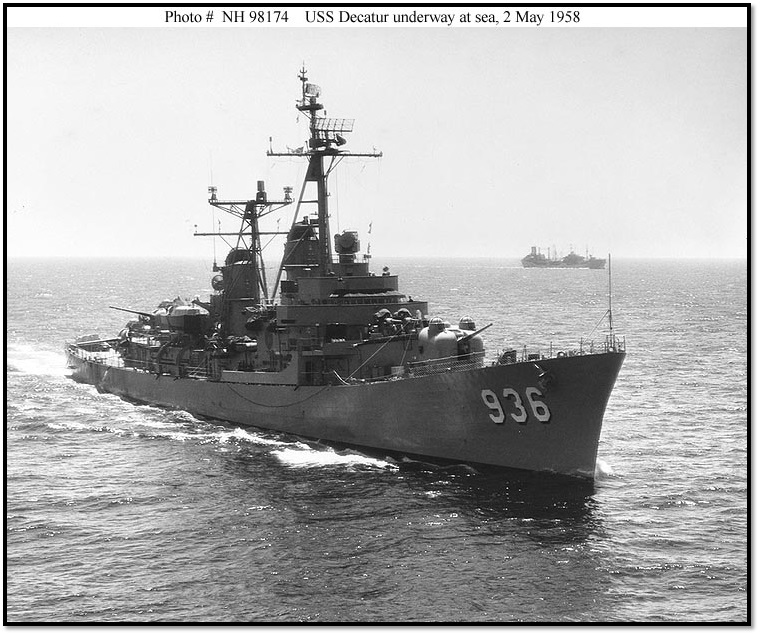 USS McCaffery (DDE 860)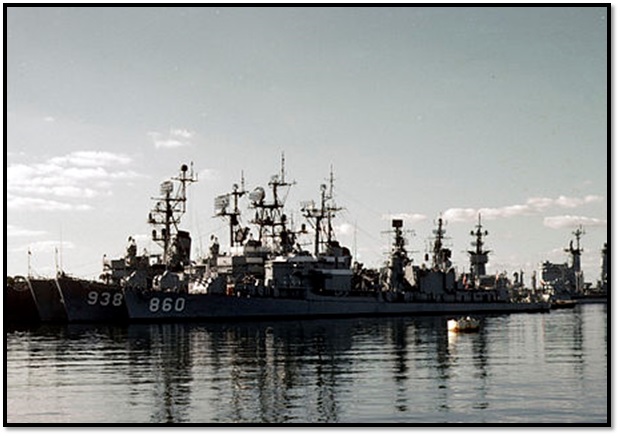 USS Hammerburg (DE 1015)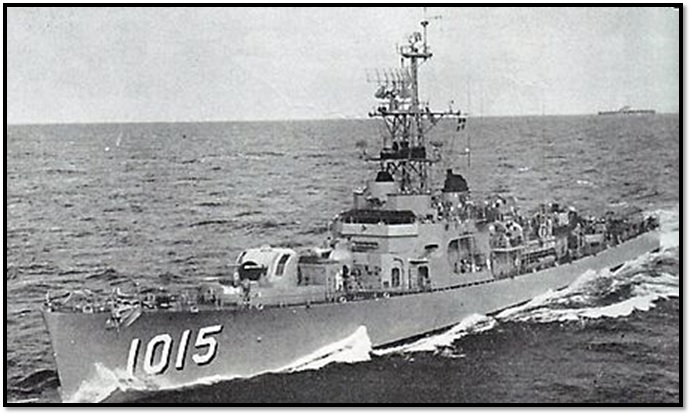 Bronze Star 2nd, 3rd, 4th, 5th Award; National Defense Service Medal; Victory Medal; American Area; Navy Occupation Medal (Europe); Good Conduct Medal; 6th Good Conduct Medal for Service Ending 25 Apr 1965.
Machinist Mate Chief (MMC).
George enlisted in the Navy at the age of 17 and served over 20 years, spanning World War II, Korea, and Vietnam wars. During his tours of duty, he was a proud crew member of the USS Franklin D. Roosevelt (CVB-42), USS H. J. Thomas (DDR-833), USS MC Caffery (DDR-860), USS Hammerberg (DE-1015) ships. George continued to work for the government for another 20 years and retired as a civilian from Portsmouth Naval Shipyard in NH.
USS Franklin D. Roosevelt (CVB 42), USS H. J. Thomas (DDR 833), USS Goodrich (DDR 831), USS Decatur (DD 936), USS McCaffery (DDE 860), USS Hammerburg (DE 1015)
USS Franklin D. Roosevelt (CVB/CVA/CV-42) was the second of three Midway-class aircraft carriers. To her crew, she was known as "Swanky Franky," "Foo-De-Roo," or "Rosie," with the last nickname probably the most popular. Roosevelt spent most of her active deployed career operating in the Mediterranean Sea as part of the United States Sixth Fleet. The ship was decommissioned in 1977 and was scrapped shortly afterward.
Early career
Roosevelt at commissioning ceremonies in 1945
Franklin D. Roosevelt was laid down at New York Naval Shipyard on 1 December 1943. Sponsor Mrs. John H. Towers, wife of the Deputy Commander-in-Chief, Pacific Fleet, christened the ship Coral Sea at the 29 April 1945 launching. On 8 May 1945, President Harry S. Truman approved the Secretary of the Navy's recommendation to rename the ship Franklin D. Roosevelt in honor of the late president, who had died four weeks earlier.
Roosevelt was commissioned on Navy Day, 27 October 1945, at the New York Naval Shipyard. Capt. Apollo Soucek was the ship's first commanding officer. During her shakedown cruise, Roosevelt called at Rio de Janeiro from 1 to 11 February 1946 to represent the United States at the inauguration of Brazilian president Eurico Gaspar Dutra, who came aboard for a short cruise. During April and May, Roosevelt participated in Eighth Fleet maneuvers off the East Coast, the Navy's first major postwar training exercise.
On 21 July 1946, Roosevelt became the first American carrier to operate an all-jet aircraft under controlled conditions. Lieutenant Commander James Davidson, flying the McDonnell XFD-1 Phantom, made a series of successful take-offs and landings as Roosevelt lay off Cape Henry, Virginia. Jet trials continued in November, when Lt. Col. Marion E. Carl, USMC, made two catapult launches, four unassisted take-offs, and five arrested landings in a Lockheed P-80A.
Fleet maneuvers and other training operations in the Caribbean preceded Roosevelt's first deployment to the Mediterranean, which lasted from August to October 1946. Roosevelt, flying the flag of Rear Admiral John H. Cassady, Commander, Carrier Division 1, led the U.S. Navy force that arrived in Piraeus on 5 September 1946. This visit showed U.S. support for the pro-Western government of Greece, which was locked in a civil war with Communist insurgents. The ship received thousands of visitors during her calls to many Mediterranean ports.
Roosevelt returned to American waters and operated off the East Coast until July 1947, when she entered Norfolk Naval Shipyard for an extensive overhaul. At that time, her quad 40 mm Bofors anti-aircraft guns were replaced by 40 3-inch (76 mm) Mark 22 guns in Mark 33 twin mountings.
Roosevelt at Pier 91 in Seattle, 1953 or 1954
From September 1948 to January 1949, Roosevelt undertook a second tour of duty with U.S. Naval Forces, Mediterranean. In 1950, Roosevelt became the first carrier to take nuclear weapons to sea. In September and October 1952, she participated in Operation Mainbrace, the first major NATO exercise in the North Atlantic. Roosevelt operated with other major fleet units, including the aircraft carriers USS Midway, USS Wasp, and HMS Eagle, as well as the battleships USS Wisconsin and HMS Vanguard.
Roosevelt was reclassified CVA-42 on 1 October 1952. On 7 January 1954, she sailed for Puget Sound Naval Shipyard to undergo extensive reconstruction. Too large to pass through the Panama Canal, Roosevelt rounded Cape Horn and arrived at the shipyard on 5 March. She was temporarily decommissioned there for her refit on 23 April 1954.
USS Herbert J. Thomas (DD-833) was a Gearing-class destroyer of the United States Navy. Named for Sergeant Herbert Joseph Thomas Jr., USMC, she was laid down on 30 October 1944 by Bath Iron Works Corporation, Bath, Maine; launched on 25 March 1945; sponsored by Miss Audrey Irene Thomas, sister of Sergeant Thomas; and commissioned on 29 May 1945, Commander Robert T. S. Keith in command.
Service history
1945–1949
After shakedown along the East Coast and in the Caribbean, Herbert J. Thomas transited the Panama Canal and joined the Western Pacific Forces supporting the occupation of Japan and Korea at war's end.
After operations with the 7th Fleet out of Japan during most of 1946 and patrol duty in Korean waters, she sailed late November via Guam and Pearl Harbor, arriving San Diego on 21 December. Herbert J. Thomas sailed on 6 January 1947 via the Canal Zone arriving at Newport, Rhode Island on 6 February. Between February 1947 and 22 May 1950 she conducted operations along the East Coast and in the Caribbean and made three deployments with the 6th Fleet to the Mediterranean. During the latter part of 1948 she was assigned duty as a United States Naval Academy practice ship, giving six-day anti-submarine indoctrinations. Herbert J. Thomas was reclassified DDR-833 on 18 March 1949.
Korea, 1950–1953
Herbert J. Thomas had just returned from the Mediterranean and was in Cartagena, Colombia when hostilities broke out in Korea in June 1950. She immediately proceeded to Pearl Harbor and joined the Pacific Fleet. In July she joined Task Force 77 (7th Fleet Striking Force) operating off the coast of Korea in the Yellow Sea, effectively checking the enemy. A month later Herbert J. Thomas was assigned to the blockading force on Korea's east coast, and rendered highly effective gunfire support missions for our forces at Pohang, inflicting much damage on the enemy. While operating with the blockading forces, she furnished interdiction fire all along the eastern coast and fired a diversionary mission for British commandos who were landed from submarine Perch (SS-176) to destroy a vital railroad tunnel.
At 1329 on the afternoon of 4 September, Herbert J. Thomas was on picket duty about 60 miles north of Admiral Ewen's main force when she made radar contact on unidentified aircraft and reported this to aircraft from Valley Forge (CV-45) passing overhead. A division of F4U Corsairs which was orbiting northeast of the force was vectored out. The raid was now estimated on course 160°, speed 180 knots. As the fighters turned to meet it, it separated into two parts, one retiring in the direction whence it came. Sighting the fighters, the bogey nosed down, increased speed and began evasive action, but turned toward Korea rather than westward toward China. The division leader flew over him in an attempt to identify and reported a twin-engined bomber with red star markings. The intruder opened fire and was subsequently shot down. Herbert J. Thomas proceeded to the spot where the aircraft crashed and, according to a crew member on the Herbert J. Thomas at the time, recovered the dead body of an oriental aviator, and was immediately transferred to the USS Valley Forge.
For the next three months she was assigned patrol duty and operations with Task Force 77. Departing 24 January 1951 Herbert J. Thomas arrived San Diego on 12 February and spent the remainder of the year operating in that area. Returning to Korea on 25 January 1952 she joined Task Force 77 for a month and spent two weeks on the bombline performing vital gunfire support and screening duties. In late February, Herbert J. Thomas took up patrol duty in the Formosa Straits and in April was assigned duty in the Songjin area. In this she coordinated the operations of several ships in the Songjin-Chongjin area.
After a brief period with the 7th Fleet Striking Force she joined the Blockading and Escort Force off the east coast of Korea. On 11 May she dueled with shore batteries in Wonsan Harbor where she received one hit with no casualties and slight damage. Quick to retaliate, Herbert J. Thomas dealt severely with the enemy, inflicting much damage. The remainder of the month was spent on patrol, bombarding and furnishing fire support for mine-sweeping operations in the Serisan, Songjin, and Chongjin areas.
Retiring to Yokosuka, Herbert J. Thomas sailed on 8 June for San Diego, arriving on the 26th. Assigned the new home-port of Long Beach, California she operated in that area until departing on 2 February 1953 for duty with the Far Eastern Naval Forces. Arriving Yokosuka on 27 February, Herbert J. Thomas joined the 7th Fleet Striking Force and screened the carriers launching strikes on North Korea. From 4 April to 19 May she was assigned electronics countermeasure duties in addition to call fire missions on gun emplacements and radar stations, effectively checking the enemy.
1953–1963
Herbert J. Thomas joined Task Force 72 on 12 June and operated out of Kaoshiung, Formosa enforcing the blockade between Formosa and the communist Chinese mainland. Sailing from Yokosuka on 14 August she reached Long Beach on 30 August, from whence she proceeded to Mare Island for overhaul and armament conversion. Herbert J. Thomas departed on 5 May 1954 for her fourth tour in the Far East. After operating in the Philippines and out of Yokosuka, she proceeded on 23 July to Kaoshiung to take up patrol duty. Returning to Long Beach on 5 December, she spent the next five months operating with the carrier Kearsarge (CV-33) in that area. From 14 June 1955 to 1 March 1958 Herbert J. Thomas made three more deployments to the Far East. During these tours she operated with the fast carrier task forces and had duty on the Taiwan Patrol, helping to stabilize the Chinese situation and protect vital American interests.
On 25 October 1958 Herbert J. Thomas deployed again with other units of the 7th Fleet to the Far East, serving with pride as a good-will ambassador for the United States. She trained with Japanese destroyers in antisubmarine exercises and operated again with fast carrier groups. On 4 July 1959 the Herbert J. Thomas represented the United States Navy by firing a twenty-one-gun salute at the Alaska statehood ceremony in Sitka. Upon entry to the harbor, the Thomas dropped anchor in waters at least one fathom greater than the length of its anchor chain. And, due to a hang-fire, the ship actually gave Alaska a twenty-two-gun salute. The ship deployed regularly to the Far East until 9 July 1963 when she entered Mare Island Naval Shipyard, Vallejo, California and remained in commission in reserve for a 12½-month modernization overhaul. During the FRAM I conversion, the destroyer received an entirely new superstructure — designed to protect the ship against biological and chemical agents as well as radioactive fallout — and the Antisubmarine Rocket (ASROC) system.
Vietnam, 1964–1969
Returning to full commission on 31 July 1964, Herbert J. Thomas completed her FRAM I conversion on 30 August (reverting to DD-833 on 1 April 1964) and operated along the West Coast until sailing for the Far East on 14 September 1966. Arriving at "Yankee Station" off South Vietnam on 16 October, she joined CTG 77.7 in screening Franklin D. Roosevelt (CVA-42) during strikes against communist targets ashore. She retired toward the Philippines on 16 November, arriving Subic Bay three days later en route to Taiwan for patrol duty in the Strait of Formosa on 24 November through 16 December. Back off Vietnam on 19 December, Herbert J. Thomas aided ground forces with three weeks of naval gunfire support.
Following a short period of carrier escort duty on "Yankee Station" in mid-January, Herbert J. Thomas sailed for home on 5 February 1967 arriving in San Diego via Yokosuka on the 24th. After leave and upkeep, the warship conducted refresher training and local operations through the summer and fall. The destroyer finally departed California for a Far East cruise on 28 December, Arriving at "Yankee Station" via Japan and the Philippines on 14 March 1968. The warship conducted shore bombardment missions off II and III Corps areas of responsibility in April and May as part of the Vietnamese counter-offensive after Tet, targeting enemy concentrations ashore. The destroyer also conducted patrols off Taiwan in June before sailing home on 15 June, arriving in San Diego via Sasebo on 5 July. Herbert J. Thomas spent the last three months of the year in overhaul at Long Beach.
After completing refresher training that spring, the destroyer departed San Diego for her next Western Pacific deployment on 4 June 1969. Arriving in the Tonkin Gulf on 3 July, Herbert J. Thomas began three weeks of positive identification and radar advisory zone (PIRAZ) duty (air traffic coordination) as well as the occasional shore bombardment mission. Following a port visit to Sasebo in early August, the warship conducted another three-week PIRAZ tour before putting in at Hong Kong on 15 September. She conducted one more shore bombardment patrol in October before turning for home on 1 November, arriving in San Diego via Subic Bay, Guam, Midway, and Pearl Harbor on 23 November.
USS Goodrich (DD/DDR-831) was a Gearing-class destroyer of the United States Navy, named for Rear Admiral Caspar F. Goodrich (1847–1925), and his son, Lieutenant Caspar Goodrich (Died 1907).
Goodrich was launched on 25 February 1945 by the Bath Iron Works Co., Bath, Maine; sponsored by Mrs. Caspar F. Goodrich, widow of Admiral Goodrich and mother of Lt. Goodrich; and commissioned on 24 April 1945, Commander Dale R. Frankes in command.
Service history
After shakedown training in the Caribbean, Goodrich transited the Panama Canal on 12 November 1945 to support the occupation of Japan. She patrolled between principal Japanese ports until October 1946; then she based at Tsingtao, China, for patrol along the coast of Korea. The destroyer returned to San Francisco, California, on 21 December 1946 and departed on 7 January 1947 to base at Newport, Rhode Island, as a unit of the United States Atlantic Fleet.
Goodrich overhauled in the New York Naval Shipyard, then served in the Mediterranean Sea (2 February – 22 May 1948). This was her first of many annual tours with the "steel gray stabilizers" of the 6th Fleet, of actively countering the repeated threats of the Soviets to overrun the defenseless nations of the Balkans and the Middle East.
Goodrich was reclassified a radar picket destroyer, DDR-831, on 18 March 1949.
Her service included patrol along the Israeli-Egyptian border of the Red Sea in February 1956 to help stem the Mid-East crisis that finally culminated in the nationalization of the Suez Canal. When fighting erupted, she sped back to the Mediterranean in November 1956 to protect Americans in that area and serve notice that the United States was determined to contain and terminate the conflict. The destroyer supported the landing of Marines at Beirut, Lebanon, on 14 July 1958, as the Navy again met and checked a Communist thrust against the Western democracies.
Goodrich shifted her home port in June 1959 from Newport to Mayport, Florida. Thereafter her annual deployments to the Mediterranean included intensive training in all forms of naval welfare with NATO units and a constant readiness with the 6th Fleet to meet any threat to peace in the Mediterranean region. She interrupted her schedule in January 1960, entering the Norfolk Navy Yard for an eight-month modernization overhaul which included complete renovation and latest weapons and shipboard equipment. She was on Project Mercury recovery station on 12 February 1962 as Lieutenant Colonel John H. Glenn, USMC, made his successful orbital space flight.
Goodrich went on alert again with the 6th Fleet during 24 October to 20 November 1962 when the Navy responded to President John F. Kennedy's call for a quarantine of Cuba that choked off the flow of military supplies and enforced the American demands for the withdrawal of the Soviet missile experts and equipment. On 22 July 1966 the destroyer got underway from Mayport on her 13th 6th Fleet deployment. She cruised throughout the Mediterranean for five months, unobtrusively patrolling with the 6th Fleet and taking part in combined naval warfare exercises with units of the Turkish, Greek, British, and Italian Navies. She returned to Mayport on 20 December 1966 for upkeep and type training.
Goodrich was reclassified DD-831 on 1 January 1969, and was decommissioned on 30 November 1969. Berthed at Orange, Texas; Goodrich was struck from the Naval Vessel Register on 1 February 1974. She was sold on 12 September 1977, and broken up for scrap.
The fourth USS Decatur (DD-936) was a Forrest Sherman-class destroyer of the United States Navy in service from 1956 to 1983. She was named for Commodore Stephen Decatur USN (1779–1820). Decatur was modernised as a guided missile destroyer in the mid-1960s and re-designated DDG-31. After her decommissioning in 1983, she operated as the U.S. Navy's Self Defense Test Ship from 1994 to 2003. She was finally sunk as a target the following year.
History
1956-1966
Decatur was laid down by the Bethlehem Steel Corporation at Quincy, Massachusetts on 13 September 1954, launched on 15 December 1955 by Mrs. W. A. Pierce and Mrs. D. J. Armsden, descendants of Commodore Decatur and commissioned on 7 December 1956, CDR John J. Skahill Commanding.
In 1957, she made her shakedown cruise through the Caribbean area, ran special trials, and steamed to northern Europe. Early in 1958 the new destroyer again crossed the Atlantic to begin her first Sixth Fleet tour in the Mediterranean Sea. Decatur made more such deployments during the late 1950s and early 1960s, as well as serving as a spacecraft recovery ship in September 1961 and taking part in Cuban Quarantine operations in November and December 1962. On 6 May 1964, her superstructure was heavily damaged in a collision with the aircraft carrier Lake Champlain (CVS-39). The unrepaired Decatur was placed "in commission, in reserve" later in the year to await modernization, and was formally decommissioned on 15 June 1965.
USS McCaffery (DD/DDE-860) was a Gearing-class destroyer, named for Lieutenant Colonel Joseph P. McCaffery, USMC, (1906–1943) killed in action at Bougainville on 1 November 1943 and posthumously awarded the Navy Cross.
Nicknamed "Big Mac", McCaffery was laid down by the Bethlehem Steel Corporation at San Pedro in California on 1 October 1944, launched on 12 April 1945 by Miss Patricia McCaffery, niece of Lieutenant Colonel McCaffery and commissioned on 26 July 1945.
McCaffery operated with the 7th Fleet in support of United Nations Forces during the Korean War, alternated operations along the east coast and in the Caribbean with the 2nd Fleet with deployments to the Mediterranean with the 6th Fleet, underwent an extensive Fleet Rehabilitation and Modernization (FRAM) overhaul at the New York Naval Shipyard in 1961, participated in quarantine operations during the Cuban Missile Crisis in 1962, acted as communications relay ship for the Mercury space shot in May 1963, participated in the recovery missions for the Gemini IX and Gemini XII missions, and participated in Sea Dragon and Market Time operations, patrolled on search and rescue duties and carried out naval gunfire support missions during the Vietnam War.
McCaffery was decommissioned and stricken from the Naval Vessel Register on 30 September 1973, and sold for scrap on 11 June 1974.
USS Hammerberg (DE-1015), a Dealey-class destroyer escort, was a ship of the United States Navy named for Navy diver Francis P. Hammerberg (1920–1945), of Flint, Michigan, who was awarded the Medal of Honor posthumously for rescuing two fellow divers from a wreck in Pearl Harbor.
Hammerberg was launched 20 August 1954 by Bath Iron Works, Bath, Maine, sponsored by Mrs. Elizabeth Moss; and commissioned 2 March 1955, Lieutenant Commander Murray E. Draper in command.
Based at Naval Station Newport Rhode Island, Hammerberg participated in convoy exercises, trained students at the Fleet Sonar School, Key West, and conducted antisubmarine warfare exercises during her first 2½ years of service.
1950s
Hammerberg departed Newport 3 September 1957 to participate in maneuvers with units of NATO. Antisubmarine training in the Irish Sea was followed by visits to Plymouth, England and Brest, France, before the destroyer escort returned to Newport 21 October. Then, after hunter-killer exercises with the aircraft carrier Tarawa, Hammerberg sailed from Newport 1 April 1958 to Bodø, Norway, to take part in combined exercises with the Royal Norwegian Navy. She returned to Boston 14 May.
During August and September 1958, the Hammerberg was part of Navy Task Force 88 (TF-88), during Operation Argus, which was involved in conducting nuclear tests in the very high atmosphere.
Departing Newport 27 January 1959, Hammerberg sailed to Guantanamo Bay for refresher.